We have a special treat for those of you who need a little stimulation. We have a radio listening page. Enter if you dare!!!! Click on the picture below.

<![if !vml]>
<![endif]>


The following unestablished artists are currently in our web radio station. Many of these bands are unsigned, so grab them while you can!!!
Audiovent, Icky Baby & the Nitro Blues Kings, Lauri Jo Chapman, Oracle Junction, StaticX, Darwin's Waiting Room, Adam Wayne and the Crooner, Rebecca St. James, Stacey Orrico, Kevin Max, Audio Adrenaline, Sugarbomb, TobyMac, ELI, The Benjamin Gate. Listen to Fighterguppy Radio--Click Here !!!
There are many other artists on our play list. The play list is approximately 7 hours long and encompasses a wide range of music. If you have a request, or would like to participate in the web radio station please follow the appropriate link on the contact page.
If you decide you want to become part of the Live365.com broadcast community please use our link on the Shopping page.

Stay Tuned, in our next episode we will have an entire page devoted to Radio. Not Just our Radio, but other worthwhile stations on the web. If you or anyone you know has a web radio station let us know about it. We'd love to consider it. We are also in the process of adding a couple of new features to our radio station, such as an audio artist spotlight segment. To be in the audio artist spotlight segment, you must have a song, a willingness to be interviewed in some way, and allow us to broadcast that interview over the net. We are also soliciting Station ID's from bands. If you'd like to participate in that. Just send us a CD with your MP3 on it, and we'll upload the best ones. The only set limits is you must mention Fighterguppy Radio. Otherwise, be creative and write your own rules.

<![if !vml]>
<![endif]>


<![if !vml]>
<![endif]>

Welcome-- General information about web site.
News--Holiday World Productions, News Shorts, Help us Help you, Mr. Pringle gets a facelift. click here
Reviews--Lists all the bands we received stuff on and what we thought of it. click here
Features-- Rabbithead, and Icky Baby and the Nitro Blues Kings. click here
Mo' Features--Eva Santos, Lauri Jo Chapman. click here
Street Beat--Scarlet Crush, INXS. click here
Facts--From the Desk of the Peon, We are not Critics, Almost Free Stuff. click here
Shopping--This page has the following sponsors: Live 365, Warner Bros Online, Poster Co UK, BBC America, Half .com, Fredrick's of Hollywood, KB Toys, Ecampus, Becker Surfboards, A&E, As Seen on Screen, Graffiti Online, Ethnic Grocer, New Line Home Cinema, Allworth Press click here
Mo' Shopping-- The following sponsors are available here: Magazania, Elephant Books, Computer Surplus Outlet, British and Scottish Foods, Modell's Sporting Goods, Hot Topic, Tower Records, Movie Gallery, Music Imports, Poster Service INC, Posters Now, Car Toys, Cinema Pop, Creative Labs, Porn Star Clothing. click here
We have more sponsors on our Navigational bar those are: Referenda Records, King Biscuit Records, Entertainment Studios, KMART, Hollywood--Indie Films, Nickelodeon. Look to your left.
Photos-- The Photo Gallery is comprised of pictures from the "King of Queens 100th Episode party. " click here
Art Gallery-- The feature artist this time is Rob Wheeler. Many other talented artists are also present. click here
Links-- A list of places you should visit on the web when you have a moment. To follow individual links click on the icon. click here
Contact--A place where you can find the person you need to talk to, and they may get back to you. To follow contact links click on the icon. click here
Credits-- Where we give snaps to those who helped make this happen in our own animated way.click here

Fighterguppy Fanzine is proud to announce that for our next edition we will be adding the following pages: Films, Writing and the above mention Radio. We will feature a variety of independent writers, film/video makers, and musicians. We hope to have everyone who is reading this participate, whether it's sending stuff in or appreciating other people's work. For information on how to submit your work is available on the facts page. As always, there's an address to send your works to in the contact section.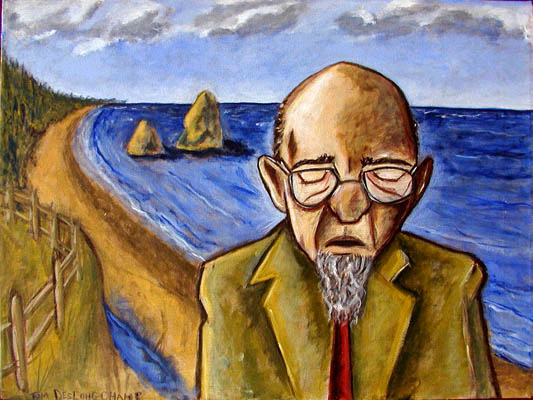 Odd Peace By Tom Des Longchamp


Are you wondering if the deadline for submissions has changed? Or if anything new has happened since the last update? Well, then the newsletter is for you. We will keep you posted on a wide variety of things, and will also have special offers from time to time. We will not Spam you or give your e-mail to a number of other organizations. Please go to The Contact Page and sign up for it today.

<![if !vml]>
<![endif]>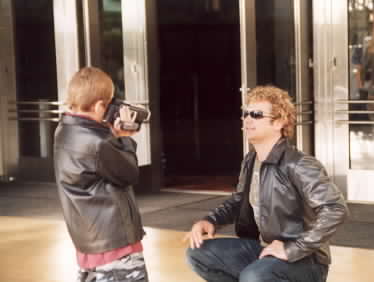 Jeff Smetana of Scarlet Crush. Interviewed by a reporter of tomorrow.