<![if !vml]>
<![endif]>

This production company who's based out of Mamaroneck, New York typically produces travel videos. Obviously, the travel videos are shot at the locations they feature. Apart from the travelogues, they have a pending animal cartoon series aimed at counteracting the violent trend in entertainment broadcast and video distribution.
Much of this project has been completed as well as creative material for numerous sequels. The technical preparations are pending while they look for suitable sponsors. Former Hollywood performer, stage and television actress, ANNA-LISA is part of the production team behind the new children's series.
ANNA-LISA rewrote and translated the narrative-in rhymes, no less- from Norwegian back to English. Moreover, she is a candidate for hosting the series; thus more likely will be handling the voiceover and the music selection for the soundtrack of the pilot; possibly also for the rest of the initial episodes.
ANNA-LISA's credits include: Sugarfoot, Cheyenne, Maverick, Black Saddle, Gun Smoke, Wagon Train, Perry Mason, Sea Hunt, Bronco, Surfside, Laramie, 12 to the Moon, Three Stooge's: Have Rocket Will Travel, and 77 Sunset Strip. She's an accomplished stage presence, who left Hollywood in the seventies to return to her native Norway.
Since then, ANNA-LISA has worked as a stage actress, and director for leading theaters in Norway. She has written and co-produced several highly successful children's programs--including puppetry--for stage and for Scandinavian TV. Some of which have been repeatedly featured at the Bergen Music Festival and by invitation, in Copenhagen, Denmark, and St. Petersburg, Russia. Some of this work she's already translated into English for TV broadcast and possibly video distribution stateside.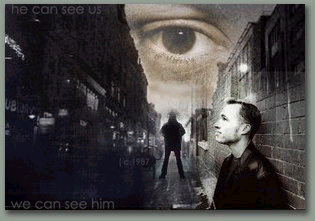 A World With A View by Richard..
Jesse performing LIVE @The Garage

<![if !vml]>
<![endif]>

Jan Hammer, who revolutionized the relationship between TV shows and music in the mid-80's with his work on Miami Vice, is releasing Miami Vice: The Complete Collection, a definitive compilation of his compositions from the breakthrough show. It's available on One Way Records.

Elizabeth Adler: Being There With Elizabeth Adler. Most travel websites give you just the facts. They offer completely dry descriptions of places to visit, flight schedules, hotel prices and not much more. That's not so with this book It's a travel selection on bestselling author Elizabeth Adler's site.


Audiovent's " Dirty Sexy Knights in Paris " Album is now on shelves!!!


SkinLab's album "Revolting Room" is now available!!!!!

Media Kreeps is currently in preparation for their CD release party of their album "DESSERT". It's scheduled for 7/12/02 @ Emo's in Austin,Texas. The opening kick ass bands are TBA.
<![if !vml]>
<![endif]>

Here's the deal. So, we can provide a cyber playground for free for and to help expose the arts. We have developed business relationships with the below listed companies. Should you regularly shop at one of these stores or think you might want to shop at any of these stores. We ask that you please do so through our web page. For every person who logs in from our page and buys something from one of the sites, they will give us a fee or a percentage of the sale. So, please help us stick around, so that we can help you.
Remember, that should you purchase something you are doing it through the company who's site you're visiting. Should you have questions about shipping or anything else related to your purchase, please contact the company you bought it from. We simply provide you a link to them. We will not have information regarding such topics.
We so far have the following businesses: TVLand.com, Hot Topic, Tower Records, KMART, A&E shop, Warner Bros. Shop, New Line Home Video, KB Toys, BBC America store, and Porn Star Clothing just to name a few. Please click on the Shopping or Mo Shopping button to show you all the sponsors we have.

Scarlet Crush Live @ The Grove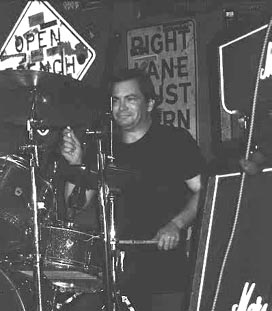 Rabbithead's drummer Billy Carmody.

<![if !vml]>
<![endif]>


Everyone else in Hollywood does it why not Mr. Pringles? Miss Teen USA Marissa Whitley and E! Entertainment unveiled the new Pringles Logo. A photo mosaic of the new logo was presented in Times Square. The mosaic was comprised of 3,000 American and Canadian young people from all walks of life. The billboard will be displayed at 1565 Broadway (and 47th)
Mr. Pringles had a " makeover" to refresh and update his look to one that better reflects Pringles upbeat, spirited, and spontaneous customers. " We wanted to introduce the new Mr. P in a creative way that involved real people and real situations. So we snapped and collected pictures of thousands of young people posing with a can or eating their favorite flavor." said Pringles spokesperson Michael Kane.
Leon Hall, E! Entertainment Network style expert and co-host of " Fashion Police" was on hand to critique the updated Mr. Pringles. " Mr. P pulls off his hip new look effortlessly," said Mr. Hall. " His sleek red bowtie is this season's hottest color, and his subtle highlights show off his youthful and energetic personality. It's still the same great taste of Pringles inside with a fabulous new look outside!"