Copyright 2002.
Fighterguppy Fanzine and Fighterguppy Radio are registered trademarks by Lynn Gettman. No portion of this subject may be performed or reproduced by any means, quoted or published in any medium without prior consent of Lynn Gettman. You can contact the editor on our contact page.
All Rights Reserved.
Please Respect the individual copyrights within this fanzine.
The opinions expressed in this fanzine do not necessarily reflect the opinions of the Fighterguppy Fanzine (TM) staff. They are the sole property of the person who created them.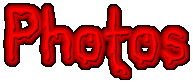 back
The pictures in the Photo Gallery this month were taken at the King of Queens 100th episode anniversary party. The event took place at the Casa Del Mar in Santa Monica, CA. It was a wonderful evening with great atmosphere, food, and company. Use the arrows or click on a picture to see it enlarged.