I was fortunate enough to catch Rabbithead live in May. What a good night, and a great show. I think my ears are still ringing. The bands that played before them were Jesse, an avant garde trio with powerful female vocals. They have a very unique sound and style. Next up, was BlackVelvet3. They played moody college alternative rock. It's loud and fast, with a must see Ramones tribute at the end.
Then our boys Rabbithead played. Rabbithead is an enthusiastic straight forward Rock n Roll band. Their music is energetic and fun. The songs are all original, and it wouldn't surprise me if this band went somewhere. At this time Rabbithead consisted of Robbie Gennet-Lead guitar/vocals, James Leer-guitar, Tim Hogan-Bass, Billy Carmody-drums. Since this performance, Tim, James, and Billy have left Rabbithead.
Robbie Gennet, who's credits include Saigon Kick, 7Mary3, Rudy and Everclear to name a few, has established himself as a songwriter that defies easy categorization. He's released 5 Cds, and 6 cassettes and still has many unrecorded songs. Besides the guitar, Robbie also plays the piano.
After Robbie got back from Florida touring with the ever funky Rudy. He started to regroup Rabbithead. For their performance at 14 Below they performed as a trio and I'm sure they brought the house down. We'll keep you posted on future Rabbithead gigs.
If you'd like to see Robbie's solo act, you can see him every Tuesday at Mr.T's Bowl in Highland Park @ 8pm or catch the web cast if you're not in the LA area. He's also showcasing at the Bitter End in NYC playing the Grand Piano. Robbie will have a brand new EP called " Shadowboy" available at this show. If that's not enough Rabbithead will be making it's Northern California debut at the Galia Club in San Francisco. If you make any of these shows, you will not be disappointed.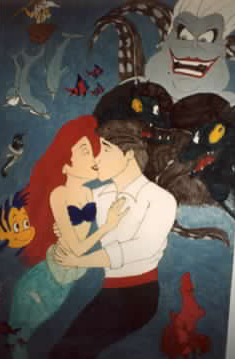 By Adam Baron

<![if !vml]>
<![endif]>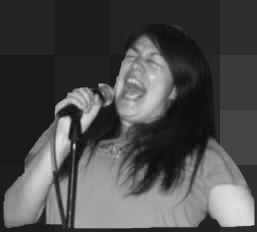 Icky Baby from Icky Baby and the Nitro Blues Kings

Icky Baby and the Nitro Blues Kings played to a packed house at The Blue Saloon in May. This band riveted and prompted positive feedback from the crowd with it's original Blues rock songs.
The band consists of Slim B who plays drums and occasionally fills in on bass. Papa Blue plays rhythm guitar. Icky baby is the lead singer. The original bass player is in Connecticut indefinitely due to his brother's terminal illness. They are currently looking for his replacement. All songs are written by R. Trillo. This band has been together for almost a year.
To see this band perform live inspires you to go out and do something creative. Icky baby's powerful vocals cut through the atmosphere and grab your soul. Her sound is reminiscent of another powerful female singer Janis Joplin. Icky baby and her band is a true crowd pleaser.
Currently, they are working on their first full length studio album, as well as prepping to start playing gigs locally. They are also anxious to tour nationally.
Icky Baby and The Nitro Blues Kings reside in Los Angeles, California. Icky Baby is a native Californian which is quite rare. They have enough material available to make several albums.
This is a truly great unsigned band with a promising future. We will do our best to keep you updated on what's going on and where they are playing. Icky Baby and the Nitro Blues Kings are currently being played in our web radio station. Check them out, and you let them know what you think. Contact them via our contact page.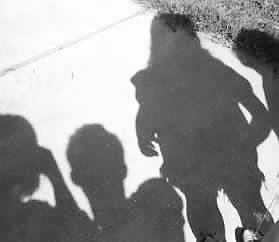 Icky Baby and the Nitro Blues Kings

Adam Wayne and the Crooner are currently featured in our web radio station with the song " 911" . It's a tribute to all the people who worked hard and or lost a loved one on that tragic day in American History.
Rob Gennet of Rabbithead.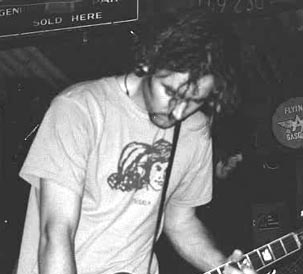 James Leer, Rabbithead.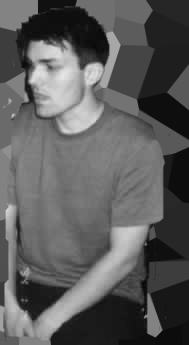 Adam Wayne.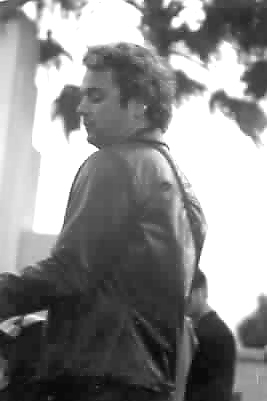 Jeff Smetana from Scarlet Crush.